Become a Mentor Leader
The Mentor Leader Role
A Mentor Leader is a devoted follower of Jesus Christ whose primary objective is to model and teach attributes and behaviors that reflect life and faith in Jesus Christ to his/her Apprentice (i.e. mentee). 
A Mentor Leader seeks to build an authentic discipling relationship with his/her Apprentice in order to enlighten, equip, empower and encourage that child to one day become a Mentor Leader to future generations of leaders. 
A Mentor Leader is the primary influencer in an Apprentice's life, connecting with him/her on a weekly and monthly basis. The Mentor Leader works hand-in-hand with a JCLC staff member (i.e. Developer). 
The Mentor Leader Commitment
We ask Mentor Leaders to commit to at least one-year of service (September to July) for the sake of his/her Apprentice (i.e. mentee) and the need for stability in his/her often chaotic life. The yearly commitment includes:
Quarterly Large Group Events: 

Special events held off-site for Mentor Leaders, Apprentices (i.e. mentees) and their families, and any other kids and families connected to JCLC.

Monthly Workshops: 

Mentor Leaders come together once-a-month for dinner and hands-on training led by JCLC staff and other local leaders, in order to equip Mentor Leaders to be most effective in discipling and leading their Apprentices (i.e. mentees).

Monthly Small Groups: 

Mentor Leaders and Apprentices (i.e. mentees) gather for a meal and Bible study, followed by focused one-on-one discipleship time.

Once-a-week Connections: 

A Mentor Leader commits to connect with his/her Apprentice at least once-a-week. This is done at a time that works best for both the Mentor Leader and the Apprentice, and it can be as simple as a phone call or text message, or as involved as an in-person meeting.
How to Become a Mentor Leader

Review the role and commitment of a JCLC Mentor Leader

Complete an application

Submit a background check

Interview with a JCLC staff member

Attend a New Mentor Leader Training Session

We pair you with an Apprentice (i.e. mentee) and you begin the journey of discipleship!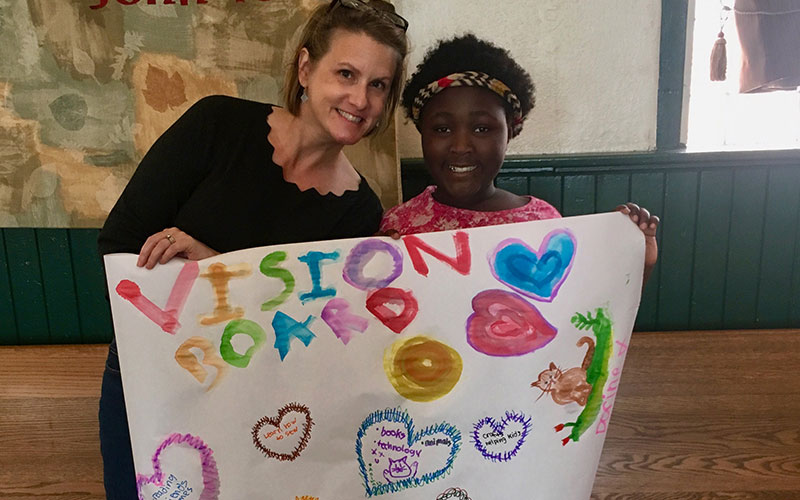 Other Ways to Get Involved
Women:

Assist with weekly after-school girls Bible study at Luther Memorial School
Tutor a girl in the Mentoring Program

Men:

Assist with monthly Sports Nights at Luther Memorial School
Tutor a boy in the Mentoring Program

All:

Host a JCLC Info Session in your home, at your church or at another location to assist JCLC in connecting with potential volunteers and financial investment partners, as well to share the stories and needs of kids in Cleveland.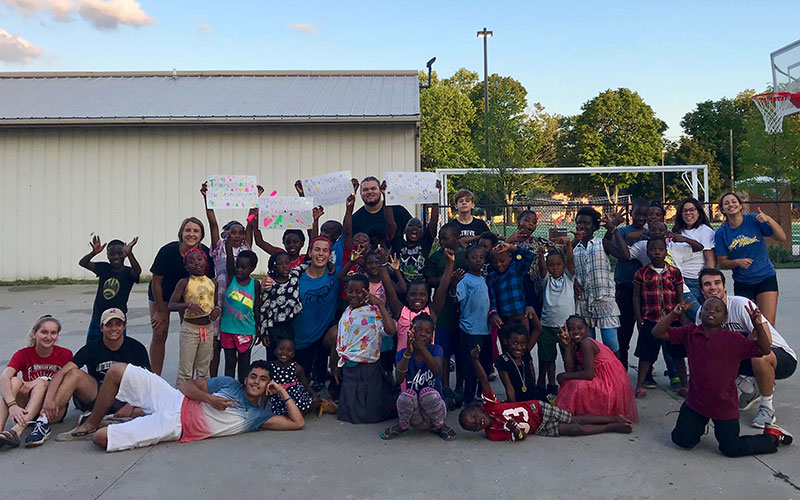 Join Our Prayer Team
At JCLC we believe in the power of prayer. We do not want to build this ministry in vain. We want to seek God's will first and go where He leads. Therefore, we need individuals who can commit to praying for JCLC on a daily basis who feel called to pray for God's guidance, protection and provision for JCLC. 
If you would like to lead and serve JCLC through prayer, send us a message.